Posted by: TEEBONE ®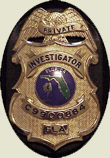 06/20/2020, 12:01:09

---
Author Profile
Mail author
Edit
---
Comment by: PHORTO (6/20/2020)
What a total fail by this woman. Her argument is based on a view in diametric opposition to the base philosophy of this country. She refers to the Constitution "allowing" "privileges" and existing to limit societal behavior.

The Constitution exists to limit the government, not the people.

She's convinced that she's right, and worse, there are far too many people whose understanding of American civics is thus flawed.

And there is no comment function on that site to challenge her directly.

GAH.
LIBERTY HAS NO EXPIRATION DATE
Democrats wouldn't buy a clue if it was government subsidized.