Posted by: TEEBONE ®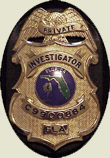 06/13/2020, 12:24:52

---
Author Profile
Mail author
Edit
This despicable display by Second Amendment hijackers is extremely un-American
Submitted by: mark@keepandbeararms.com">Mark A. Taff
Website: http://www.marktaff.com


 
America is broken. Self-appointed militia members carrying high-powered long guns showed up at the remarkable gathering of peaceful people at the Black Lives Matter rally in Kalispell Depot Park on June 6. The stated intent to be "peace-keepers" is ludicrous. Their purpose was to intimidate.

I worked in ERs for decades. I know what guns do. They kill. Guns have no place in a crowded place, held by threatening men and women without badges. Policemen have difficult jobs and need policing themselves but based on current militia behavior they need policing, too.
---
Comment by: PHORTO (6/13/2020)
Hijackers? Newflash: The 2A BELONGS to them (and to everybody else).

Peaceably exercising a right is not hijacking it; the very suggestion is preposterous.
LIBERTY HAS NO EXPIRATION DATE
Democrats wouldn't buy a clue if it was government subsidized.