Posted by: TEEBONE ®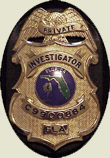 06/12/2019, 10:37:36

---
Author Profile
Mail author
Edit
The North American Arms Ranger II
Submitted by: David Williamson
Website: http://libertyparkpress.com




 
Derringers are a bit of a misnomer in today's gun world. Sure, the two-shot over-and-under vest pocket or sleeve guns still exist, but they have been greatly improved upon. Their mission however remains roughly the same. Extreme close-quarters defense, backup to a primary weapon, or simply deep-pocket security is the primary role these guns perform now.



LIBERTY HAS NO EXPIRATION DATEDemocrats wouldn't buy a clue if it was government subsidized.

Modified by TEEBONE at Wed, Jun 12, 2019, 10:49:42