Posted by: TEEBONE ®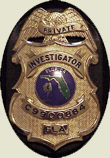 01/16/2022, 19:45:50

---
Author Profile
Mail author
Edit
WA: The Hits Keep on Coming as Magazine Ban Pulled to the Senate Floor
Submitted by: mark@keepandbeararms.com">Mark A. Taff
Website: http://www.marktaff.com


 
On Friday, the Washington Senate pulled magazine ban legislation, Senate Bill 5078 to the Senate Floor where it is eligible for a vote for passage. NRA Members and Second Amendment supporters probably recall this measure from last year, previously reported here. Please contact your State Senator IMMEDIATELY and ask them to OPPOSE Senate Bill 5078.

Senate Bill 5078, bans the manufacture, possession, sale, transfer, etc., of magazines that "are capable of holding," or hold more than, 12 rounds of ammunition.
---
Comment by: PHORTO (1/16/2022)
Poison pill an amendment to it stipulating that those restrictions apply equally to any government agency or personnel, on AND off-duty, whose positions require the carrying of arms as conditions of employment, and that there are NO exemptions.

Watch it go *poof!* immediately thereafter.
LIBERTY HAS NO EXPIRATION DATELiberty is paramount. Government is an afterthought.