Posted by: TEEBONE ®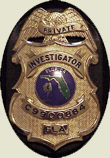 12/16/2021, 13:41:47

---
Author Profile
Mail author
Edit
Redo the first two amendments
Submitted by: mark@keepandbeararms.com">Mark A. Taff
Website: http://www.marktaff.com




 
Speech and guns: two of the most contentious issues in America today, with controversies fueled not only by personal passions and identity politics but by competing interpretations of the Constitution. Perhaps more than any other parts of the Constitution, the First and Second Amendments inspire religious-like fervor in many Americans, with accordingly irrational results.
LIBERTY HAS NO EXPIRATION DATELiberty is paramount. Government is an afterthought.