Posted by: TEEBONE ®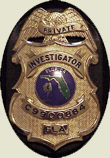 08/29/2021, 16:53:32

---
Author Profile
Mail author
Edit
TX: Domestic violence and gun control groups concerned over permitless carry law going into effect Sept. 1
Submitted by: mark@keepandbeararms.com">Mark A. Taff
Website: http://www.marktaff.com


 
"As a mom of a 17-year-old, of course I'm concerned about her safety," said Linda Magid, a volunteer with Moms Demand Action in San Antonio. "I'm concerned about my safety and I'm concerned about the safety of our community."

Moms Demand Action volunteers plan on educating local business owners this weekend about legal ways to prevent people with guns from entering, whether or not they have a license to carry.

It involves signage citing Texas penal code 30.05.

"We're asking businesses to allow that 11-by-17 space and put a sign up to keep people (who) maybe aren't allowed to have that firearm, legally not allowed to have that firearm or just have no training at all to carry a weapon into a store or restaurant," Magid said.
---
Comment by: jac (8/28/2021)
The criminals don't obey laws and ignore signs prohibiting concealed carry.

The law abiding gun owners are not the problem.


---
Comment by: PHORTO (8/29/2021)
When an abuser has access to a firearm, the risk of their intimate partner being killed is increased by 500%, Del Gallo said.

When a victim has access to a firearm, the risk of being injured or killed is cut by 75%, says the FBI statistics.






LIBERTY HAS NO EXPIRATION DATELiberty is paramount. Government is an afterthought.



Modified by TEEBONE at Sun, Aug 29, 2021, 16:54:05