Posted by: TEEBONE ®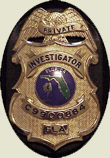 08/27/2021, 17:27:54

---
Author Profile
Mail author
Edit
MO: Controversial Missouri gun rights law has taken a toll on fighting crime
Submitted by: mark@keepandbeararms.com">Mark A. Taff
Website: http://www.marktaff.com


 
The officials told CNN that local officials in Cape Girardeau decided their officers couldn't assist federal authorities because there was a chance a drug dealer had a gun in the home.

City officials cited the law -- which was passed by state lawmakers in June and goes into effect this weekend -- that the state's Republican governor says is aimed at protecting Second Amendment rights, and the possibility that federal authorities may seize guns meant that local officers couldn't provide assistance to the federal officers, the US law enforcement officials said.
---
Comment by: PHORTO (8/27/2021)
It seems to me that the cited decision was executed with a broadaxe instead of a scalpel.

The guns in that instance are incidental, and if drugs are the target of the warrant and were indeed found, federal law prohibiting felons in possession of firearms in flagrante is not unconstitutional.

The MO law's stated purpose is to protect peaceable citizens from unconstitutional federal gun laws.

IMO, invoking the MO law in this case is a non sequitur.
LIBERTY HAS NO EXPIRATION DATELiberty is paramount. Government is an afterthought.