Posted by: TEEBONE ®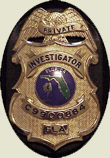 08/25/2021, 12:35:43

---
Author Profile
Mail author
Edit
MO: How Missouri's Absurd New Gun Law Hurts Police Departments and Shooting Victims
Submitted by: mark@keepandbeararms.com">Mark A. Taff
Website: http://www.marktaff.com


 
The Second Amendment Protection Act bars state and local police from working with the feds to enforce any laws, rules, orders or actions that "violate the Second Amendment rights of Missourians." Any officer who "deprives" Missouri citizens of their right to pack a gun could be liable for $50,000 in damages—including cops. Although it doesn't go into effect until the end of August, advocates, local police and federal officials have said it's already hurting shooting investigations in a state where they are rampant.

"It's hideous," Sherry said of the law. "They talk so much about the rights of gun owners, as if non-gun owners and the rest of the population have no right to feel safe."
---
Comment by: PHORTO (8/25/2021)
"[It's] as if non-gun owners and the rest of the population have no right to feel safe."

In fact, they don't, when that "safe" feeling is dependent upon the injury of others' individual fundamental rights by force of law.
LIBERTY HAS NO EXPIRATION DATELiberty is paramount. Government is an afterthought.