Posted by: TEEBONE ®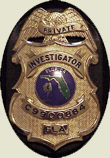 08/20/2021, 18:21:29

---
Author Profile
Mail author
Edit
MO: Is this controversial Missouri gun law constitutional? A judge will soon decide.
Submitted by: mark@keepandbeararms.com">Mark A. Taff
Website: http://www.marktaff.com


 
A judge heard arguments Thursday on whether a new Missouri gun law — defended by state leaders and under fire from the federal government — was constitutional.

The Second Amendment Preservation Act, passed by the state legislature in May and signed into law by Gov. Mike Parson, seeks to nullify certain federal gun laws and penalize state and local police for enforcing those laws. The City of St. Louis and St. Louis County have sued the state over the act, which is set to take effect Aug. 28.
---
Comment by: PHORTO (8/20/2021)
The law allows for federal laws "made in pursuance thereof," and only singles out federal statutes that facially violate the Second Amendment.

I think if it's argued properly, the law will survive.
LIBERTY HAS NO EXPIRATION DATELiberty is paramount. Government is an afterthought.