Posted by: TEEBONE ®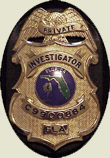 08/19/2021, 11:43:16

---
Author Profile
Mail author
Edit
The Taliban and Joe Biden Agree – Civilians Don't Need to Own Firearms

Submitted by: mark@keepandbeararms.com">Mark A. Taff
Website: http://www.marktaff.com


 
On Monday throughout Kabul, teams of Taliban terrorists started going door-to-door searching for our former allies, young girls and, of course, personally owned firearms.

Our allies were disappeared. Their fate was sealed. Some have been shot, hung and beaten to death. Their bodies usually turn up on a dusty road several days after they were taken for their families to bury.

The girls — including many under 12 — are forced to marry Taliban terrorists. That's rape. Today, the streets are completely devoid of females of any age.
---
Comment by: PHORTO (8/19/2021)
You left out Fidel: "¿Armas, para qué?"
LIBERTY HAS NO EXPIRATION DATELiberty is paramount. Government is an afterthought.