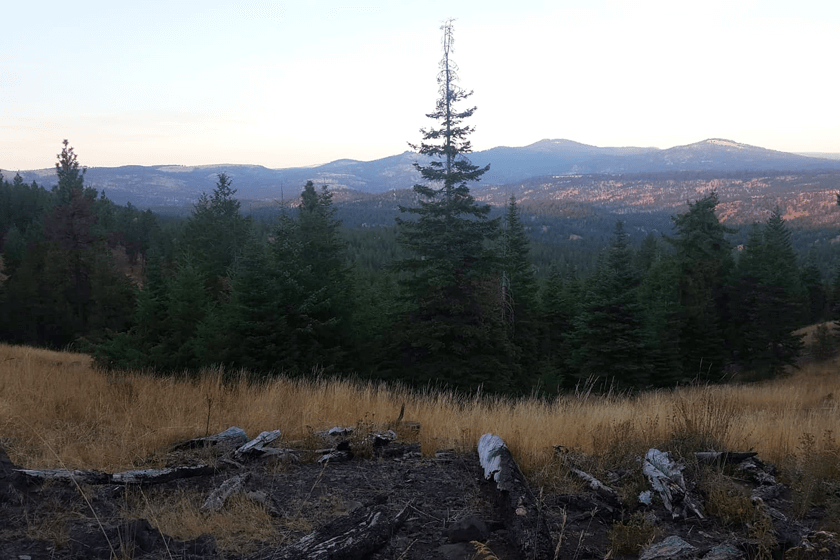 August 04, 2021 By Lynn Burkhead
Earlier this summer, to many hunters and fishermen living outside of the beautiful state of Oregon that is, it might have seemed like a slapstick cartoon straight out of the Saturday morning TV lineup for kids.
Except the lunacy of Oregon Initiative Petition 13 (IP 13) was very real as proponents of the initiative seek to make Oregon a "sanctuary state" for animals, and in the process, set up a dangerous precedent across the rest of the U.S.
What exactly is IP 13 you might ask?
Specifically, according to Sportsmen's Alliance, "Oregon Initiative Petition 13 (IP 13) is an anti-hunting and anti-agriculture ballot effort that will make harvesting any fish or game a crime. IP 13, known as the Abuse, Neglect and Assault Exemption Modification and Improvement Act, will ban the harvest of any animal by hunting, fishing and trapping and will only allow a self-defense exception. It will also criminalize common animal husbandry practices, slaughter for food and common breeding practices, such as artificial insemination.
"Proponents of the initiative have until July 8, 2022 to collect 112,000 valid signatures for it be eligible for the November 2022 ballot."
What does all of that mean? Simply this according to the Congressional Sportsmen's Foundation, that if passed, "…IP 13 would prohibit the injuring or killing of all mammals, fish, reptiles, and amphibians, unless it occurs as an act of self-defense. In addition to prohibiting hunting and fishing, this sweeping initiative would impact common animal breeding practices, research, and education."
Pretty sobering stuff. While the Oregon initiative might have initially seemed like humor straight out of the weekend funny papers, the truth is that now there really is a safe falling out of the sky here and it's aimed for the noggins of Oregon's outdoors enthusiasts who enjoy some of the nation's best big-game hunting, waterfowling, upland bird hunting, and fishing activities on private, state, and federal lands.
That word comes from CSF, which noted a few days ago that the IP 13 initiative comes by way of End Animal Cruelty, an animal rights activist group in Oregon.
According to the CSF news release earlier this week, that group's effort received approval from the Oregon Secretary of State on July 15, allowing the process of gathering signatures to begin to try and qualify IP 13 for the 2022 ballot.
---
---
If the group can gather the required 112,000 signatures necessary by next July, IP 13 won't be a laughing matter any longer to Oregon's outdoors crowd, instead heading to the November 2022 ballot where voters will decide the fate of hunting, fishing, and farming in the state.
As the shadow of the falling safe and the idea of ballot box biology starts to grow, this isn't a time for sportsmen and sportswomen across Oregon and the rest of the country to turn and run. In fact, it's time to dig in and embrace the fight since so much is riding on the outcome of all of this.
What stands to be lost if IP 13 were to somehow get to the ballot and be passed? In short, everything if you care about the future of wildlife and wildlife conservation in Oregon, and potentially, elsewhere.
Why is that? As CSF points out, "If passed, IP 13 would end all hunting, fishing, and trapping, which would immediately impact Oregon's 940,000 sportsmen and women who participate in the outdoors in support of conservation efforts, food procurement, and tradition."
And then there's the economic cost to Oregon's management of fish and wildlife, huge numbers even in an era when little seems to surprise in the daily news cycles.
"The proposed initiative would also significantly impact the state's ability to manage and protect its natural resources, wildlife, and public lands," notes the CSF news release. "Without sportsmen-generated revenue through license and tag sales, along with (excise tax) revenue generated through Pittman-Robertson for sporting-related purchases, ODFW would have their budget drastically cut by almost one half. ODFW, the primary stewards of protecting and enhancing our states wildlife and their habitat, would lose over $50 million dollars annually from hunting and fishing license sales alone."
How is that money raised? As many outdoors enthusiasts know, the Pittman-Robertson Federal Aid in Wildlife Restoration Act and Dingell-Johnson/Wallop-Breaux Federal Aid in Sport Fish Restoration Act were authorized by Congress years ago and have received a number of amendments through the years.
But the basic idea has never changed, that through this legislation, America's sportsmen and sportswomen will contribute through excise taxes on various pieces of sporting gear, firearms and ammunition, and fishing tackle, to help provide funding that is critical to state conservation efforts and outdoor recreation projects.
As Ducks Unlimited noted a few years ago, with the Pittman-Robertson Act coming during the height of the Dust Bowl days and America's Great Depression, the conservation foresight of the legislators who signed off on the bill is nothing short of amazing and still worth being celebrated to this day.
Why? Money is one obvious reason, but the other is that the legislation has long been considered as the foundation of fish and wildlife conservation efforts across the United States, efforts that have seen numerous wildlife species rebound from the brink of complete loss to become thriving parts of the modern landscape.
That includes Oregon, by the way, where Fiscal Year 2020 Sportfish Restoration Grant funding amounted to $7,777,008; FY 2020 Wildlife Restoration Grant funding amounted to $14,373,165; and FY 2020 Total Amount of Grants Issued amounted to $22,150,173.
Even Scrooge McDuck would smile at those figures. And plenty of others across America do too as each annual chapter of the ongoing North American Model of Wildlife Conservation saga gets successfully written year after year after year.
"The firearm and ammunition industry is a longtime and proud contributor to the Pittman-Robertson Wildlife Restoration Trust Fund," said National Shooting Sports Foundation Senior Vice President and General Counsel Lawrence G. Keane in the Department of Interior news release, noting last year's disbursements to state agencies, figures that were upwards of $1 billion dollars.
"Our industry, in partnership with the Department of the Interior, plays a critical role in sustaining the North American Wildlife Conservation Model," Keane continued. "That partnership demonstrates that investment in our wild animals and the habitats where they thrive pays dividends for tomorrow's outdoorsmen and women.
"Firearm and ammunition makers had the foresight more than 80 years ago to recognize the importance of industry partnering with government, which has resulted in over $12.5 billion contributed to wildlife restoration since 1937. This has restored ducks to our skies and marshes, antelope to our plains, whitetail deer to our woods, opened millions of acres for public access for hunters and anglers and inspired conservationists for generations to come."
At last check, Oregon has benefitted from such wildlife conservation funding and the success story of America's fish and wildlife species. As is the case elsewhere, such funds remain very much needed in the Beaver State.
Why? Because while many government ideas don't work very well these days, the North American Model of Wildlife Conservation obviously does.
"Pittman-Robertson and Dingell-Johnson funds coupled with sporting licenses are the lifeblood of state fish and wildlife agencies," noted CSF president Jeff Crane in the DOI news release referenced above. "These funds — generated solely by sportsmen and women — often account for 80% or more of state fish and wildlife agency revenue and are critically important to ensuring the completion of on-the-ground conservation, research and access projects."
As noted elsewhere, the financial numbers concerning all of this are big. In fact, the CSF notes more than $71 billion has been generated from such federal funding down through the years, monies that state fish and wildlife agencies — like Oregon's Department of Fish and Wildlife — have received. 
Pocket change, huh? Hardly, and America's fish and wildlife are the beneficiaries, including those living within the borders of the Beaver State.
What has such money actually accomplished in the state of Oregon? Well, according to the state's Department of Fish and Wildlife, such funds are credited with helping restore elk, cougar, bighorn sheep, salmon, steelhead, and interior redband trout among other species. The state agency also notes that those funds have also helped the state secure and keep up approximately 200,000 acres of land, state wildlife areas managed exclusive for outdoor recreation and wildlife habitat needs.
But now, all of that stands to potentially be lost if IP 13 somehow makes it to the ballot and gets passed.
Because if the safe really crashes to the ground and cracks open, there won't be any Scrooge McDuck level funds spilling forth any longer, only a remembrance of what once was thanks to the world's most successful wildlife conservation model — one that has worked for more than 90 years now.
That can't be lost and there's a lot of hard work ahead to make sure that doesn't happen. Stay tuned to Petersen's Bowhunting as we work to keep you informed and show what you can do to help.