Posted by: TEEBONE ®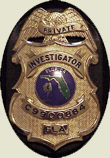 07/31/2021, 11:01:29

---
Author Profile
Mail author
Edit
---
Comment by: PHORTO (7/31/2021)
The Raw Story shamelessly misrepresents Marjorie Taylor Greene, implying that she advocates threatening door-to-door busybody federal (covid) social workers with firearms (linked from the Alabama Political Reporter).

"We all love our Second Amendment rights and we don't like the federal government coming on our property to tell us what to do. You have HIPPA rights and you do not have tell your medical information and you can tell them to get off your front porch and get off your front lawn."

Nowhere in there does she advocate 'exercising' 2A rights against door-to-door busybodies. She infers that as 2A supporters, we are strong on ALL of our rights, including the right to be left alone.

TRS takes a disingenuous, dangerous leap in its lede.
LIBERTY HAS NO EXPIRATION DATELiberty is paramount. Government is an afterthought.