Posted by: TEEBONE ®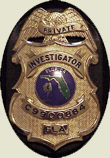 04/06/2021, 14:50:29

---
Author Profile
Mail author
Edit
County Commissioners Decline to Join Gun Rights Movement




 
Monday morning, the Dubois County Commissioners declined to move forward on a resolution declaring the county a Second Amendment Sanctuary. While Commissioner Nick Hostetter made a motion to adopt the resolution supplied by local 2A Sanctuary supporters, his motion died for lack of a second from Commissioners Chad Blessinger and Elmer Brames.


---
Comment by: PHORTO (4/6/2021)
The Supreme Court has already ruled that citizens have a fundamental right to bear arms in common use that are also suitable as militia weapons. Those are the specific characteristics required by the Supreme Court (U.S. v. Miller, D.C. v. Heller), and all firearms that meet that description are foreclosed from government restrictions.

These are not suggestions. They are the law of the land as to how Second Amendment protection is to be applied.

The attempt to define the 'preferred' violations of constitutional protections as "common sense gun safety laws" is immaterial. Fundamental rights are not subject to majority opinion or plebiscite; they are rights, not privileges, and are sacrosanct.

Get. That. Through. Your. Thick. Skulls.
LIBERTY HAS NO EXPIRATION DATE