Posted by: TEEBONE ®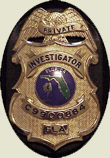 04/06/2021, 13:22:00

---
Author Profile
Mail author
Edit
The political calculus on the gun issue has changed
Submitted by: jac






 
Most gun control measures get broad public support, including requiring background checks for private and gun show sales (83 percent in a 2019 poll), a ban on the sale of high-capacity ammunition magazines (61 percent) and a ban on the sale of semi-automatic weapons (57 percent). But what matters politically is intensity of support. Getting gun laws through Congress has always been difficult because of single-issue voting by gun rights supporters.

The gun issue drives their votes; for most other voters, it doesn't.

Submitter's note: I'm a one issue voter. I figure that if someone is too dumb to understand gun rights, then they're likely to be just as stupid on other issues.
---
Comment by: PHORTO (4/6/2021)
"Getting gun laws through Congress has always been difficult because of single-issue voting by gun rights supporters."

Yeah, and that pesky Constitution and SCOTUS precedents keep getting in the way, too.

U.S. v. Miller: The 2A protects arms in common use that have militia utility.

D.C. v. Heller: The 2A protects an individual right to keep and bear arms unrelated to membership in a militia, and to use those arms for lawful purposes.

McDonald v. Chicago: The 14A binds the states to 2A protection.

But hey, that doesn't stop the statists from trying.

(Like files at a picnic...)
LIBERTY HAS NO EXPIRATION DATE