Posted by: TEEBONE ®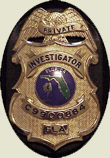 04/02/2021, 18:11:51

---
Author Profile
Mail author
Edit
---
Comment by: PHORTO (4/2/2021)
No, Senator, NO COMPROMISES.

There is no "gun show loophole." Read your Constitution. You have the delegated power to regulate COMMERCE. There is no delegated authority anywhere in the Constitution to regulate private sales, family member or not.

Criminal penalties already exist for a private individual who knowingly or recklessly sells a firearm to a prohibited person, and criminal penalties for straw purchases.

That's as far as it should go, because Congress has no authority to go farther.
LIBERTY HAS NO EXPIRATION DATE