Posted by: TEEBONE ®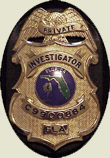 04/02/2021, 17:29:28

---
Author Profile
Mail author
Edit
---
Comment by: PHORTO (4/2/2021)
"If you buy a gun from a federal firearms licensee like Academy or Joe's Gun Shop, their license requires them to run a background check on you," she says. "But private sales are not regulated at all, you and I could sell guns to each other and there's no background check required. It's a huge loophole."

They really like that term, "loophole," don't they?

THERE IS NO LOOPHOLE.

The Constitution delegates to Congress the power to regulate commerce. Private sales are not commerce, and there is no enumerated federal authority to regulate them.

The answer to the question, whether anybody likes it or not, is "NO. You can't do that."
LIBERTY HAS NO EXPIRATION DATE