Posted by: TEEBONE ®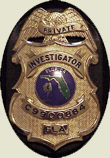 03/25/2021, 16:54:31

---
Author Profile
Mail author
Edit
IA: New gun laws gut permit, education requirements
Submitted by: mark@keepandbeararms.com">Mark A. Taff
Website: http://www.marktaff.com


 
Last week the Iowa House passed – on pretty much party lines – House File 756, which makes several changes to Iowa's gun laws.

Among many other things, HF756 gets rid of mandatory background checks for private handgun sales and the requirement that Iowans obtain a "permit to carry" from their local sheriff's office in order to legally carry a loaded handgun in public.

These two changes to current law will result in way fewer background checks and thus more guns in the hands of people who are legally barred from possessing guns, and also more guns in the hands of people who have zero knowledge about Iowa's laws governing legal justification – which is why I voted no on the bill.
---
Comment by: PHORTO (3/25/2021)
Allow me to synopsize:

[*ahek* *ahem* inhale]

"WAAAAAAAAAAAHHHHHH!!!!!"
LIBERTY HAS NO EXPIRATION DATE