Posted by: TEEBONE ®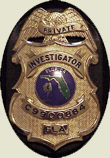 03/25/2021, 16:46:54

---
Author Profile
Mail author
Edit
MN: Freedom Fighters provide security to Minneapolis Black community
Submitted by: mark@keepandbeararms.com">Mark A. Taff
Website: http://www.marktaff.com


 
Armed with AR-15 rifles and sporting bulletproof vests, members of the Minnesota Freedom Fighters (MNFF), a Black self-defense group formed after the death of George Floyd, describe themselves as a "bridge" between the police and the African-American community.

"We're trying to show the world that we can protect our people also with arms and weapons and be trustworthy," Randy Chrisman, a 30-year-old MNFF member, told AFP.

"Basically we want to change the narrative of Black people carrying weapons," said Chrisman, who has been patrolling Minneapolis since last summer, when Floyd died while being arrested by a white police officer.
---
Comment by: PHORTO (3/25/2021)
"We were getting calls saying that white supremacists were going to come in and pretty much destroy the whole community," he said. "They are going to set businesses on fire, they are going to break windows. They are going to vandalize the whole community."

Except for one thing.

The explosion of riots across American Democrat-controlled cities during the last year or so have not involved white supremacists. They were perpetrated (and are still being perpetrated) by BLM sympathizers.

Quit lyin' guddamit.
LIBERTY HAS NO EXPIRATION DATE