Posted by: TEEBONE ®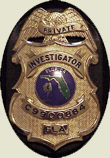 03/24/2021, 18:40:05

---
Author Profile
Mail author
Edit
MI: Black Americans are buying more guns while navigating 'landmines of white supremacy and racism'
Submitted by: coreysalo@yahoo.com">Corey Salo



 
Sharon Spivey-Oliver, a 54-year-old Black woman, felt vulnerable while closing up her business in the suburbs to head home in Detroit. Her guard was raised more often with the presidential election approaching.

Spivey-Oliver didn't want to be "easy bait" for a would-be mugger or someone who saw her Black skin as a target. She and her husband had never owned guns before, but it felt more dangerous to live and work in 2020. They decided to purchase handguns and obtain concealed pistol licenses.

---
Comment by: PHORTO (3/24/2021)
It's amazing that all of these black folks are focusing on the "white bogeyman" (which constitutes a miniscule percentage of the white population) when they are many, many times more likely to be victimized by their own "community members." [tongue-in-cheek obvious]
LIBERTY HAS NO EXPIRATION DATE