Posted by: TEEBONE ®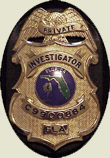 03/20/2021, 17:51:09

---
Author Profile
Mail author
Edit
---
Comment by: PHORTO (3/20/2021)
Here's a fact that the gun-grabbers can't get around.

Congress has no constitutional authority to regulate private sales because private sales are not 'commerce.' Additionally, adding that requirement fulfills a purpose specifically prohibited by existing federal law - a registration database.

The time to stop this is NOW. Hopefully Manchin and one or two other Democrats will not vote to enact this sidestep of the Constitution and existing federal law.
LIBERTY HAS NO EXPIRATION DATE