Posted by: TEEBONE ®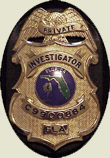 03/17/2021, 14:07:17

---
Author Profile
Mail author
Edit
NC: Second Amendment Supporters Rally Outside Commissioners Meeting
Submitted by: David Williamson
Website: http://libertyparkpress.com


 
A crowd of two dozen or so supporters of Second Amendment rights gathered outside the Moore County Historic Courthouse on Tuesday evening. Waving flags and banners they garnered some appreciative horn toots from passing motorists.

Meanwhile, on the second floor of the building, the Board of County Commissioners conducted a regular business meeting that did not include any gun-related agenda items; however, several people spoke during public comment on a variety of politically-charged issues from gun control measures to mask mandates to concerns that First Amendment rights are at-risk of being trampled.


---
Comment by: PHORTO (3/17/2021)
"The right to assembly is one of our most important rights. But when those assembled are not peaceful, people will get hurt," Lewis said. "I hope people will realize that a (Second Amendment) sanctuary county is not where I or other people want to live."

Merely exercising a First Amendment right to disagree while exercising the Second Amendment right to bear arms cannot be legitimately characterized as being "not peaceful." Mr. Lewis needs to review his understanding of natural rights. By the Supreme Law of the land, the U.S. is a 2A sanctuary by default. Perhaps he should consider relocating to another country.
LIBERTY HAS NO EXPIRATION DATE