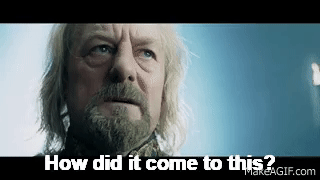 To answer my own question, it's likely because cacogens are ascending (because of the Prosperity Paradox and the Leadership Paradox) while normal people and exceptionally-brilliant people are declining in numbers. 
Marxism, being based in highly emotional BS disguised and sold as "intellectualism" or "enlightenment" appeals to inferior personalities/psyches. The more cacogens ascend, the more Marxism and its attending orbit of anti-American, pathological attitudes also ascend. 
One cannot have an effective, moral, efficient meritocracy with a majority constituency of either wholly or mostly useless, destructive, chaos-addicted cacogens.