Posted by: TEEBONE ®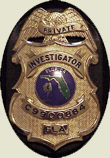 02/17/2021, 13:03:57

---
Author Profile
Mail author
Edit
DGU By Minor Raises Questions for Phony 'Gun Safety' Prohibitionists
Submitted by: David Williamson
Website: http://libertyparkpress.com




 
"A North Carolina man died on Saturday after he broke into the home of a 73-year-old woman and was fatally shot by her 12-year-old grandson who was trying to defend her," the Daily Mail reports. "Two masked robbers entered the home of Linda Ellis in Goldsboro at around 1am on Saturday, where they demanded money and shot the grandmother in the leg. Ellis' grandson fired back at the two intruders in self-defense and they fled."
LIBERTY HAS NO EXPIRATION DATE