Posted by: TEEBONE ®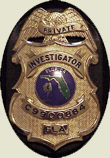 02/11/2021, 18:33:22

---
Author Profile
Mail author
Edit
Carolyn Maloney unveils gun safety legislation package
Submitted by: mark@keepandbeararms.com">Mark A. Taff
Website: http://www.marktaff.com


 
Maloney introduced the Gun Trafficking Prevention Act, which would make gun trafficking a felony and make straw purchasing — when someone buys a gun for another person who is ineligible — a felony as opposed to a misdemeanor.

She also introduced the Handgun Trigger Safety Act, which would incentivize the development of "smart-gun technology" that would only allow authorized gun owners to fire a gun. In addition, Maloney introduced the Firearm Risks Protection Act, which would require gun owners to purchase liability insurance.

The New York Democrat also unveiled the Gunshow Loop Hole Act to require people who buy guns at gun shows to undergo background checks.
---
Comment by: PHORTO (2/11/2021)
"The reality of gun violence and gun safety is not a second amendment conversation," Guttenberg said. "It is not, it is a public health conversation."

You can't side-step the Constitution by changing the subject.
LIBERTY HAS NO EXPIRATION DATE