Posted by: TEEBONE ®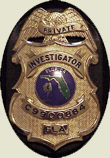 01/09/2021, 13:05:10

---
Author Profile
Mail author
Edit
OH: Gov. Mike DeWine signs a self-defense bill that could bring more tragedy
Submitted by: mark@keepandbeararms.com">Mark A. Taff
Website: http://www.marktaff.com


 
Gov. Mike DeWine signs Senate Bill 175, saying he's trying to clear up self-defense laws. We believe that a Stand Your Ground measure makes Ohio as a whole less safe. Akron Mayor Dan Horrigan says such laws encourage vigilantes, and in a majority of Florida cases since a similar law passed, the assailant could have retreated or the person killed was unarmed. We wish the governor had stood his ground on a package of gun reform laws rolled out after 2019's mass shooting in Dayton.
---
Comment by: PHORTO (1/9/2021)
Let's get something straight here.

Dead violent criminals is no tragedy, it's a blessing.
LIBERTY HAS NO EXPIRATION DATE