Posted by: TEEBONE ®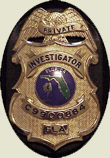 01/05/2021, 12:20:15

---
Author Profile
Mail author
Edit
OH: Gov. Mike DeWine Signs Bill Expanding 'Stand your ground' Policy
Submitted by: David Williamson
Website: http://libertyparkpress.com




 
Gov. Mike DeWine Monday signed into law a controversial bill that changes Ohio's "stand your ground" policy, expanding the use of firearms in self-defense anywhere someone has the right to be, not just in one's home or vehicle. Senate Bill 175, sponsored by Republican State Senator Tim Schaffer, amends Ohio law to expand locations in which a person has no duty to retreat before using a firearm in defense.





LIBERTY HAS NO EXPIRATION DATE



Modified by TEEBONE at Tue, Jan 05, 2021, 12:28:52