Posted by: TEEBONE ®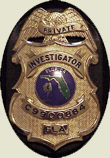 11/20/2020, 13:48:57

---
Author Profile
Mail author
Edit
Firearms Policy Coalition Files Last Pre-Trial Brief in Assault Weapon Case
Submitted by: mark@keepandbeararms.com">Mark A. Taff
Website: http://www.marktaff.com

There are no comments on this story
Post Comments | Read Comments

 
Firearms Policy Coalition (FPC) announced that the final pre-trial brief in Miller v. Becerra, its federal Second and Fourteenth Amendment challenge to the State of California's ban on so-called "assault weapons," was filed today. The brief can be viewed at FPCLegal.org.

The final pre-trial conference in Miller is scheduled to take place in San Diego on December 16, 2020, before Federal District Court Judge Roger T. Benitez, with the bench trial to follow on January 21, 2021. The plaintiffs are represented at trial by attorneys George M. Lee, John Dillon, and Erik Jaffe.
LIBERTY HAS NO EXPIRATION DATE