Posted by: TEEBONE ®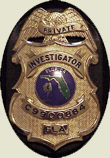 11/18/2020, 13:25:33

---
Author Profile
Mail author
Edit
Georgia: Re-Elect Senator Perdue to Preserve Second Amendment
Submitted by: David Willliamson
Website: http://libertyparkpress.com


 
Control of the United States Senate will be critical no matter who wins the White House (which will likely be determined after the litigation is resolved). Should Republicans control the body, they can either keep continuing the confirmation of judges who would uphold our Second Amendment rights or block judges who would wreck them. Of course, if Democrats get control, they could block pro-Second Amendment judges and ram through judges who would dismantle our rights.
---
Comment by: PHORTO (11/18/2020)
No! I won't!

I can't -- I live in Florida.

[grin]
LIBERTY HAS NO EXPIRATION DATE