Posted by: TEEBONE ®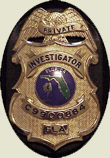 11/14/2020, 12:43:47

---
Author Profile
Mail author
Edit
1A Presents: Gun Play
Submitted by: mark@keepandbeararms.com">Mark A. Taff
Website: http://www.marktaff.com




 
Today, we're sharing an episode of another podcast we like. "Gun Play" is produced by Guns & America and KERA in Dallas, Texas.

2018 was the deadliest year in U.S. history for school shootings. And that year, a youth theater company from Dallas set out on a cross-country journey to create an original play about the many arguments we have over Second Amendment rights, mass shootings, background checks and automatic weapons.
LIBERTY HAS NO EXPIRATION DATE