Posted by: TEEBONE ®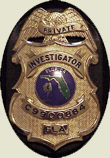 11/13/2020, 18:35:42

---
Author Profile
Mail author
Edit
FL: 'Stand your ground' in Florida could be expanded under DeSantis' 'anti-mob' proposal
Submitted by: mark@keepandbeararms.com">Mark A. Taff
Website: http://www.marktaff.com


 
The draft legislation, which was provided to some lawmakers in late September, was first reported by The Miami Herald and the Tampa Bay Times this week. Florida's self-defense law would be updated to include looting, criminal mischief and arson "that results in the interruption or impairment of a business operation" as justifications for using physical force, including lethal options, against a person.

Looting "means committing burglary within 500 feet of a violent or disorderly assembly," according to the draft legislation, which was shared with NBC News.
---
Comment by: PHORTO (11/13/2020)
"Our criminal laws should be designed to reduce conflict and, when conflict takes place, to make sure that the least amount of harm is done. This proposal does the opposite."

Nonsense. Our criminal laws should punish criminals (hence the term criminal laws), not victims. The amount of harm needed is best determined by the justified defender; it's his a$$ on the line.

"Detached reflection cannot be demanded in the presence of an uplifted knife." - Oliver Wendell Holmes

Quite. I would add....

"Liberals are people who stand on their heads and insist that the world is upside-down."