Posted by: TEEBONE ®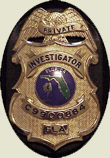 11/13/2020, 17:34:54

---
Author Profile
Mail author
Edit
OH: Is Conflict Inevitable After a Contentious 2020 Election?
Submitted by: mark@keepandbeararms.com">Mark A. Taff
Website: http://www.marktaff.com


 
Bowen says he's an army veteran and the former commander of the Ohio 45th Regimental Volunteer Infantry, a group in which he is still an active member. He says he's tired of attacks from the left and sees demonstrations like the one he attended as a positive sign.

"We've taken enough bullying from everybody on the left, and we're showing them that we're not going to sit for it anymore. And if it comes down to it, I'll die on my feet before I serve on my knees," he said.
---
Comment by: PHORTO (11/13/2020)
"I never thought I would be bringing those skills back home and teaching my fellow citizens how to engage in combat," Kenny said. "I'm upset that it has come to this. I'm disappointed that we're so polarized as a nation that anybody is preparing for this. This is a testament to just how divided we are."

Then quit bein' a pinko, and there won't be a problem.

"Don't START nothin', won't BE nothin'."






Modified by TEEBONE at Fri, Nov 13, 2020, 19:02:36