Posted by: TEEBONE ®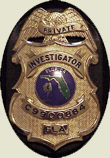 10/17/2020, 18:12:31

---
Author Profile
Mail author
Edit
MI: Grand Rapids police announce gun buyback program
Submitted by: coreysalo@yahoo.com">Corey Salo



 
As part of its efforts to reduce crime in the city, the Grand Rapids Police Department announced a new gun buyback program.

The police department said it will be holding two buyback events where people can get rid of firearms in exchange for a prepaid gift card with no questions asked.

The first will be held Saturday, Oct. 24 from 12 p.m. to 4 p.m. at 1534 Kalamazoo Ave. SE. Then on Saturday, Nov. 7 from 10 a.m. to 2 p.m. at the Genesis Non-Profit Housing Corporation.

Participants are asked to bring their weapons unloaded and stored in the trunk of a vehicle.


---
Comment by: PHORTO (10/17/2020)
Two things:

1. "Buyback" guns aren't ON the street, they are in people's homes.

2. There is no evidence that "buybacks" limit gun availability to criminals.

These people say the most ridiculous things, without batting an eye.