Posted by: TEEBONE ®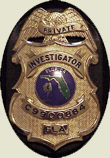 10/17/2020, 13:43:33

---
Author Profile
Mail author
Edit
SCOTUS hearings: What Judge Barrett's addition to Supreme Court could mean
Submitted by: mark@keepandbeararms.com">Mark A. Taff
Website: http://www.marktaff.com


 
In District of Columbia v. Heller, the late Justice Antonin Scalia, a mentor of Judge Barrett, led the court's decision preventing governments from issuing broad handgun bans or requirements that guns be kept unloaded and disassembled at home. During her Supreme Court confirmation hearings, Judge Barrett declined to provide detailed information on her views of gun control despite direct questioning. In her dissent in the 7th Circuit Court of Appeals case, Kanter v. Barr, however, Judge Barrett opined that states cannot restrict all felons from possessing guns, suggesting only dangerous felons can be deprived of their Second Amendment rights.
---
Comment by: PHORTO (10/17/2020)
"[T]he fundamental right to an abortion has been constitutionally enshrined since the Court decided Roe v. Wade in 1973."

This view is fundamentally flawed.

The SCOTUS cannot 'enshrine' rights in the Constitution that are not contained in its text.

Roe is 'enshrined' in case law as precedent, not in the Constitution, and the Constitution delegates no authority to the Court to add amendments.






Modified by TEEBONE at Sat, Oct 17, 2020, 15:22:32