Posted by: TEEBONE ®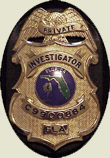 10/16/2020, 21:00:35

---
Author Profile
Mail author
Edit
With militias on the rise, states boost vigilance
Submitted by: mark@keepandbeararms.com">Mark A. Taff
Website: http://www.marktaff.com


 
A recent parade of armed Americans flying flags from a pickup truck convoy in Portland "reminded me of the scenes of ISIS mobilizing in armored columns in Mosul," says Javed Ali, a Michigan-based former senior director for counterterrorism at the National Security Council.

"And I thought, 'Wow, this is the United States, and yet we're seeing something that has the iconography of terrorism overseas.' It's unprecedented ... and it's a real sort of challenge: What is the line between protected activity for U.S. citizens and what's the line into something that looks like terrorism?"
---
Comment by: MarkHamTownsend (10/16/2020)
Yea, well, with Beto O'Rourke, Eric Swalwell, Kamala Harris, Slo-Joe Biden, et al, all clamoring to take away AR-15s and trash the Second Amendment, and add THAT to some demorat governors allowing antifa and BLM rioters to run amok, it's hardly surprising that We, the People, are trying to coordinate some force for our protection.

Governors: grow up, stop whining and DO YOUR APPOINTED JOBS AND SECURE THE PEACE AND GOOD ORDER!!!!!!!

And leave our Constitutional Rights ALONE!!!
---
Comment by: PHORTO (10/16/2020)
"...according to numbers from the Center for the Study of Hate and Extremism."

Yeah, that's a source we can count on.

[eyecross]