Posted by: TEEBONE ®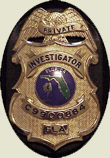 10/16/2020, 19:03:51

---
Author Profile
Mail author
Edit
Shares of gun makers gain as Biden's lead grows
Submitted by: mark@keepandbeararms.com">Mark A. Taff
Website: http://www.marktaff.com


 
Shares of gun makers have been gaining ground as Democratic candidate Joe Biden leads polls, and if he wins the presidential election in November there are expectations of a renewed surge in gun sales that could drive shares even higher.

Shares of Smith & Wesson Brands and Sturm Ruger have both rallied around 8% since late September, mirroring Biden's widening lead in the polls since his debate against President Donald Trump. The S&P 500 is up 4% in that period.
---
Comment by: PHORTO (10/16/2020)
Here's a clue:

Do you really think people are buying all those "assault weapons" just so Kamala can confiscate them?

Think again.

It's right in front of your face.