Posted by: TEEBONE ®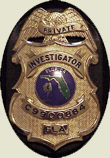 10/16/2020, 17:56:59

---
Author Profile
Mail author
Edit
WI: Gateway to Radicalization: Wisconsin cultivates extremism
Submitted by: mark@keepandbeararms.com">Mark A. Taff
Website: http://www.marktaff.com


 
Experts who track extremists say the loosely organized groups can serve as a gateway to radicalization — and in extreme cases, that can lead to planned acts of domestic terrorism such as those described in the Michigan plot. Some of these groups deny being anti-government extremists. On the Three Percenters website, the organization states: "We are NOT a militia." But a consistent thread among such groups is the idea that people should be prepared for an armed struggle against the government.
---
Comment by: PHORTO (10/16/2020)
I am so sick of these bed-wetters characterizing the 3%'ers and Oath Keepers as 'extremists' and 'radicals.'

They are nothing of the kind. The 3%'ers are not anti-government, they are anti-renegade-government. Same for the Oath Keepers. The latter are, in fact, active and retired military and law enforcement, who take their oath to the Constitution literally. It isn't window-dressing, it's the real deal.

Radical? No more than those 'radicals' who bequeathed us, through sacrificed blood and treasure, the freest, most magnificent country in global history.

Calling them 'radical' is insulting, and not worthy of respect.






Modified by TEEBONE at Sat, Oct 17, 2020, 11:33:36