Posted by: TEEBONE ®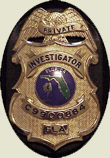 10/16/2020, 15:17:09

---
Author Profile
Mail author
Edit
TX: "A Social Civil War": Ideological Gulf Between Texans Becoming Increasingly Violent
Submitted by: mark@keepandbeararms.com">Mark A. Taff
Website: http://www.marktaff.com


 
It was July 25. A peaceful protest on Congress Avenue in downtown Austin, just blocks from the state capitol. Suddenly the demonstration turned deadly.

Black Lives Matter demonstrator 28-year-old Garrett Foster was shot and killed as he is walking down the street along with other marchers.

According to police, the shooter, Daniel Perry, was driving his car, attempting to turn through the crowd of protesters when he felt threatened and fired from his vehicle.

Perry told police he shot Foster in self-defense. Perry has never been charged with a crime. Why? Because Foster came to the demonstration with a semi-automatic rifle.
---
Comment by: PHORTO (10/16/2020)
What many are missing is that there is a concerted, deadly serious movement to tear our country down and rebuild it in the Marxist image - central, collectivized power and no recognition and/or respect for fundamental, unalienable individual rights.

And that is a fact.

What do you want us to do, lie down and roll over?

Not on your life. Not on mine, either.