Posted by: TEEBONE ģ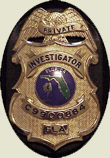 10/10/2020, 14:10:11

---
Author Profile
Mail author
Edit
†
---
Comment by:†PHORTO†(10/10/2020)
As long as they are lawfully carrying, there is no issue. Black, White, Asian etc. -- it makes no difference.

And as long as they act within the legal parameters for self-defense, there is no issue to discuss.

The article's title is bait for race hustlers. There is no 'debate' to be had, and 'talking about it' is completely unnecessary.