Posted by: TEEBONE ®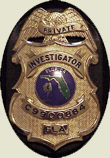 10/09/2020, 10:57:52

---
Author Profile
Mail author
Edit
MI: Men Charged in Plot to Kidnap, Assassinate Michigan Gov. Whitmer Previously Attended Second Amendment Protest
Submitted by: mark@keepandbeararms.com">Mark A. Taff
Website: http://www.marktaff.com




 
Michigan Attorney General Dana Nessel said that suspects in a plot to kidnap and possibly kill Democratic Governor Gretchen Whitmer also participated in a Second Amendment protest at the state Capitol in the spring.

At least six men were allegedly involved in the conspiracy against the governor, according to the FBI, which helped thwart the plot in conjunction with Michigan law enforcement. The individuals allegedly planned to abduct Whitmer over frustration with her stringent executive orders on the coronavirus outbreak, take her to a "secure location" in Wisconsin and then hold a "trial" for treason.





Modified by TEEBONE at Fri, Oct 09, 2020, 10:59:16