Posted by: TEEBONE ®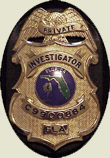 09/15/2020, 22:19:00

---
Author Profile
Mail author
Edit
MI: Michigan Panel Rejects Proposals to Ban Guns in Capitol
Submitted by: David Williamson
Website: http://libertyparkpress.com


 
A Michigan panel rejected two proposals that would have limited guns inside the state Capitol as a debate over the building's lax firearm policy rolled on into a fifth month Monday. However, the Michigan Capitol Commission guaranteed its discussion of the matter will continue as it agreed to meet with Senate Majority Mike Shirkey, R-Clarklake, and House Speaker Lee Chatfield, R-Levering. The meeting will be an attempt to find "common ground" on the subject, said Gary Randall, chairman of the commission.

---
Comment by: PHORTO (9/15/2020)
Before reaching any question whether you could, you must address the question if you should.

And absent any proof whatsoever of violence in that venue using firearms, there is no legitimate basis to ban them.

Fundamental rights cannot be merely cast aside because of 'feelings,' there must be clear, compelling evidence that restrictions are necessary, and only those narrowly focused on a demonstrated, not speculative, problem.

"What if?" doesn't pass constitutional muster.
LIBERTY HAS NO EXPIRATION DATE
Democrats wouldn't buy a clue if it was government subsidized.