Posted by: TEEBONE ®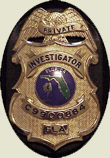 09/14/2020, 19:18:23

---
Author Profile
Mail author
Edit
Trump to Hannity: 'If I Wasn't Here, You Wouldn't Have a Second Amendment'
Submitted by: David Williamson
Website: http://libertyparkpress.com




 
While the establishment media didn't pick up on it, President Donald Trump told Fox News' Sean Hannity during a telephone interview Wednesday evening that if it had not been for him being in the White House, the Second Amendment right to keep and bear arms might no longer exist as it was originally intended.

In his typical, slightly rambling manner of speaking, the president was explaining how he has reshaped the federal courts and appointed two constitutional justices to the U.S. Supreme Court when he suddenly zeroed in on the Second Amendment.
LIBERTY HAS NO EXPIRATION DATE
Democrats wouldn't buy a clue if it was government subsidized.