Posted by: TEEBONE ®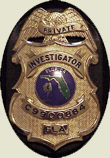 09/11/2020, 13:32:39

---
Author Profile
Mail author
Edit
AK: Vow to hold a civil election
Submitted by: mark@keepandbeararms.com">Mark A. Taff
Website: http://www.marktaff.com


 
Some say that it's the other side that proposes violence and they're just responding to them. Some people advocate violence to precipitate a race war, something they call the Boogaloo. The First Amendment of the U.S. Constitution grants us a right to peaceably assemble, and in that context, if you carry weapons to advance your cause, your cause has already lost.
---
Comment by: PHORTO (9/11/2020)
This man is deluded.

For his reverie to materialize, ANTIFA must sign on.

'Never gonna happen.
LIBERTY HAS NO EXPIRATION DATE
Democrats wouldn't buy a clue if it was government subsidized.