Posted by: TEEBONE ®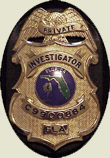 09/11/2020, 12:22:53

---
Author Profile
Mail author
Edit
---
Comment by: PHORTO (9/11/2020)
It's Bloomberg, so the truth is not to be assumed.

But two things glaringly leap to mind:

1) Wisconsin law contains exceptions for age-related carry, and Rittenhouse fit those exceptions.

Therefore, he was not carrying illegally.

2) Rosenbaum was shot as he pursued Rittenhouse and lunged at him after a shot was fired from Rosenbaum's direction. He didn't merely throw a plastic bag at him, he was in the process of attacking him.

As noted above, that Bloomberg lied right out of the gate isn't surprising; it is to be expected.

Bloomberg didn't disappoint.
LIBERTY HAS NO EXPIRATION DATE
Democrats wouldn't buy a clue if it was government subsidized.