Posted by: TEEBONE ģ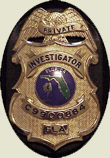 09/04/2020, 18:25:39

---
Author Profile
Mail author
Edit
Can We Please Stop Celebrating Domestic Terrorists?
Submitted by:†mark@keepandbeararms.com">Mark A. Taff
Website:†http://www.marktaff.com


†
On August 25th, two men who were protesting the police shooting of Jacob Blake were shot and killed by a 17 year old with a rifle. The incident is still under investigation, but several chilling cell phone videos exist that document the situation (The video is disturbing, use viewer discretion, here is the link).
No matter how the investigation turns out, one thing is clear: we canít have this.
†
---
Comment by:†PHORTO†(9/4/2020)
"Domestic Terrorists?"

Pardon, but when these guys were shot, they weren't 'protesting,' they were ATTACKING this kid.

The videos clearly show that.

And yes, we CAN have this, and we will undoubtedly have it again if these violent thugs persist in their insurrectionist rampages.
LIBERTY HAS NO EXPIRATION DATE
Democrats wouldn't buy a clue if it was government subsidized.