Posted by: TEEBONE ®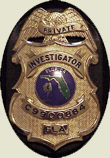 09/01/2020, 01:26:22

---
Author Profile
Mail author
Edit
UT: Protestors March To State Capitol Armed With Guns
Submitted by: mark@keepandbeararms.com">Mark A. Taff
Website: http://www.marktaff.com


 
A group of protestors marched to the Capitol to rally against police brutality and in favor of equality, but the difference in Sunday's rally was that most of the protestors were armed with semi-automatic weapons.

Militia groups have showed up to protests with guns before, but this time, groups that normally don't arm themselves, exercised their second amendment rights as well. They were also joined by an unlikely ally.
---
Comment by: PHORTO (8/31/2020)
"You think I want to do that? That's the question. No I don't, but I did in self defense."

Or, you could just stay home and keep your mouth shut.

You called the tune, so you pay the piper.
LIBERTY HAS NO EXPIRATION DATE
Democrats wouldn't buy a clue if it was government subsidized.