Posted by: TEEBONE ®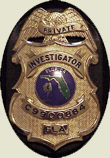 08/31/2020, 18:53:10

---
Author Profile
Mail author
Edit
CO: Red Flag Gun Laws: A standoff in Colorado
Submitted by: mark@keepandbeararms.com">Mark A. Taff
Website: http://www.marktaff.com


 
With pandemic and election news you may not have noticed that, over the summer, there have been about 100 mass shootings in America in which five or more people were shot. To make a dent in this violence, there has been a movement among states toward so-called Red Flag laws. Nineteen states and the District of Columbia have these laws which allow confiscation of firearms if a gun owner raises a Red Flag with threatening behavior. Last fall, we told you that Colorado is one of the latest to adopt Red Flag but, in defiance, nearly half of the state's counties declared themselves 2nd Amendment sanctuaries.
---
Comment by: RichardJCoon (8/31/2020)
A 100 mass shootings over the summer?? Pretty sure that's bull excrement.....Unless they all occurred in Chiraq on the weekends....
---
Comment by: PHORTO (8/31/2020)
Josh Horwitz: They have the right to testify. They have the right to cross-examine witnesses. This is something with court rules, with rules of evidence, with judicial oversight, this is the kinda thing which is a thoughtful, well-developed process to intervene when it matters most.

This is a LIE. Red flag laws authorize ex parte hearings that take place without the respondent even knowing about it. The respondent can't do any of those due process things until AFTER THE FACT.

And that ain't constitutional.

Period.
LIBERTY HAS NO EXPIRATION DATE
Democrats wouldn't buy a clue if it was government subsidized.