Posted by: TEEBONE ®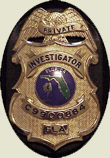 08/01/2020, 13:35:05

---
Author Profile
Mail author
Edit
CA: Tired of living in fear, some Latinos are buying guns to feel more safe
Submitted by: mark@keepandbeararms.com">Mark A. Taff
Website: http://www.marktaff.com


 
While some in the Hispanic community in the US have said they purchased firearms in recent months, there are still generally mixed feelings about gun ownership and gun control.

About 30% of Americans said they own a gun, according to a 2017 survey from the Pew Research Center. About 36% of White and 24% of Black adults said they own a gun, the survey found, compared to 15% Latinos.

And not everyone in the Hispanic community is a gun enthusiast — some support stricter or new gun control laws.
---
Comment by: PHORTO (8/1/2020)
"Nearly 70% of all Hispanic or Latino voters say they agreed that gun laws should be stricter than they are[.]"

Then, they need to get their cabezas out of their culos.

"Socialist Rifle Association?"

'Talk about a non sequitur. Sheesh.
LIBERTY HAS NO EXPIRATION DATE
Democrats wouldn't buy a clue if it was government subsidized.