Posted by: TEEBONE ģ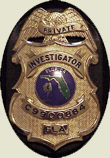 08/01/2020, 13:03:34

---
Author Profile
Mail author
Edit
OH: Gun reform fight continues a year after Oregon District tragedy
Submitted by:†mark@keepandbeararms.com">Mark A. Taff
Website:†http://www.marktaff.com


†
The governor said the Strong Ohio 17-Point Plan focused on protecting Ohioans and keeping Ohioans safe.

The bill gives private gun sellers a way to do background checks and makes sure police have more detailed, up-to-date information in their systems.

It also takes guns away from people suffering from mental illness and addiction, while also getting them help.

The bill hasnít had a hearing since December. Governor DeWine said thatís disappointing.
†
---
Comment by:†PHORTO†(8/1/2020)
Yerass.

All I see in this piece is grieving family members with an axe to grind, and pandering pols eager to virtue signal at the expense of our liberties.

Take yer "red flag" BS and shove it where the sun don't shine.
LIBERTY HAS NO EXPIRATION DATE
Democrats wouldn't buy a clue if it was government subsidized.