Posted by: TEEBONE ®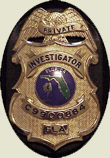 08/01/2020, 12:59:05

---
Author Profile
Mail author
Edit
Safeguarding the Second Amendment
Submitted by: mark@keepandbeararms.com">Mark A. Taff
Website: http://www.marktaff.com


 
While Missouri is home to the Castle Doctrine and Stand Your Ground Law, nothing of the sort exists on the federal level. In order to protect Second Amendment rights of Americans across the country, I am a proud cosponsor of fellow Missourian Congressman Jason Smith's bill, the American Family and Private Property Defense Act. This legislation would prevent an American citizen from being prosecuted for the use of force against an intruder as long as that force was used to protect themselves, another individual or private property. I am hopeful we will be able to get this bill passed to ensure Second Amendment rights nationwide are safeguarded.
---
Comment by: PHORTO (8/1/2020)
"[O]ur Founding Fathers saw it necessary to amend the United States Constitution with the Second Amendment to give the citizens of this country the right to bear arms[.]"

Why is it that so many politicians on "our side" fail in their understanding of the Bill of Rights?

It GIVES us NOTHING. It GUARANTEES things.

Guddamit, I'm getting sick of this.
LIBERTY HAS NO EXPIRATION DATE
Democrats wouldn't buy a clue if it was government subsidized.