Posted by: TEEBONE ®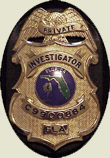 07/30/2020, 17:34:19

---
Author Profile
Mail author
Edit
---
Comment by: PHORTO (7/30/2020)
"This is not a peaceful assertion of First Amendment rights. This is not what we want to protect. This is reckless, and it's dangerous," she said.

Lady, you don't have a choice. You HAVE to protect it, because the 1A doesn't exclude exercising 2A rights at the same time.

Or, is that concept too difficult for your tiny mind to comprehend?
LIBERTY HAS NO EXPIRATION DATE
Democrats wouldn't buy a clue if it was government subsidized.